Hardware, Hinges and Pulls for Cabinets
The quickest way to lose the new look of your cabinetry is to open your doors and drawers by pulling directly on the wood rather than using pulls and knobs. That's because the oils on your hands will damage the finish over time. The right knobs and pulls also make it easy to open and close your cabinet doors and drawers as you focus on working in your kitchen.
Hardware in some ways is the jewelry of your cabinetry. It adds a bit of shine and connects your cabinets to other metallic elements such as lighting, faucets, bath hardware and decorative accessories. The right hardware can provide the finishing touch to a cabinetry installation. And if you're looking for a quick and inexpensive way to update your cabinets, consider upgrading hardware. With one visit to your local big box store or design center and an afternoon with a screwdriver, your kitchen or bathroom can have a whole new look.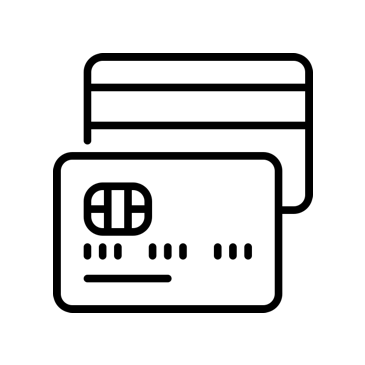 Special
Financing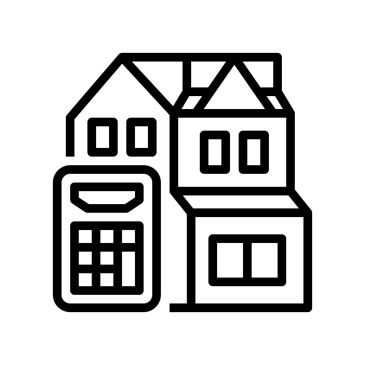 In-Home
Estimate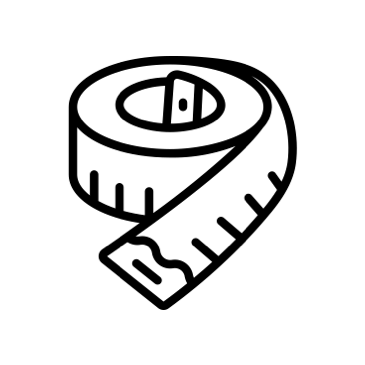 Measurements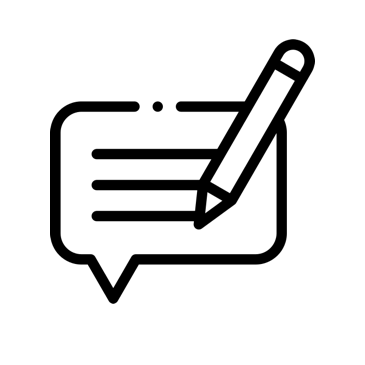 Contact Us


Cabinet Characteristics & Features
When you're choosing the right hardware for your home, keep these things in mind:
Look for hardware that fits with the style of the room you're working with as well as your personal preferences. Remember, your eyes follow your hands, focusing on the knobs and pulls more than anything else about your cabinets.
Hardware for cabinets comes in a choice of knobs and pulls. Generally one line offers both types of hardware. Knobs need a single hole to attach them and pulls need two holes. They can be used interchangeably, though knobs are used most often on doors and pulls on drawers. Pulls are more practical on heavy doors and drawers.
If you are replacing hardware on existing cabinetry, be sure to choose pulls with the same hole configuration and distance as the old pulls so that you don't have extra holes in your door and drawer panels.
Make sure that the screws that come with the new hardware are long enough to run through the panels of your cabinets. If not, you may be able to re-use the screws from your current hardware or you can purchase longer screws separately.
Don't choose a knob or pull based solely on look. You need to see how it feels in your hand to know if it is something you want.
Buy one knob and/or pull and try it out on a door and drawer in your home to see if you like the combination before buying the entire set.
Cabinet hardware is available in many finishes, ranging from metallics such as bright or antique brass, oil-rubbed bronze, chrome, pewter and nickel, as well as other materials such as wood, crystal, ceramic and acrylic. Hinges come in a more limited range of finishes, but they are generally not as visible on a cabinet so you can choose the one closest to the look of the knobs or pulls you select.
There are no rules as to the position of hardware on your cabinetry. Choose the position that looks right and works best for you. What is important is consistency. Use a template to ensure that every knob or pull is positioned at the same place on every door or drawer.
You may want to add a backplate behind each knob or pull to protect your cabinets or as a decorative element. Backplates can also cover older holes if you choose new pulls with different screw locations.
While most people prefer to stick with one style of knob and/or pull in a room, you may want to combine looks. For example, larger drawers may look better with longer pulls, or one section such as an island may work better with a different look. It's your home. Do what you want.
Explore the Drawer Hardware & Features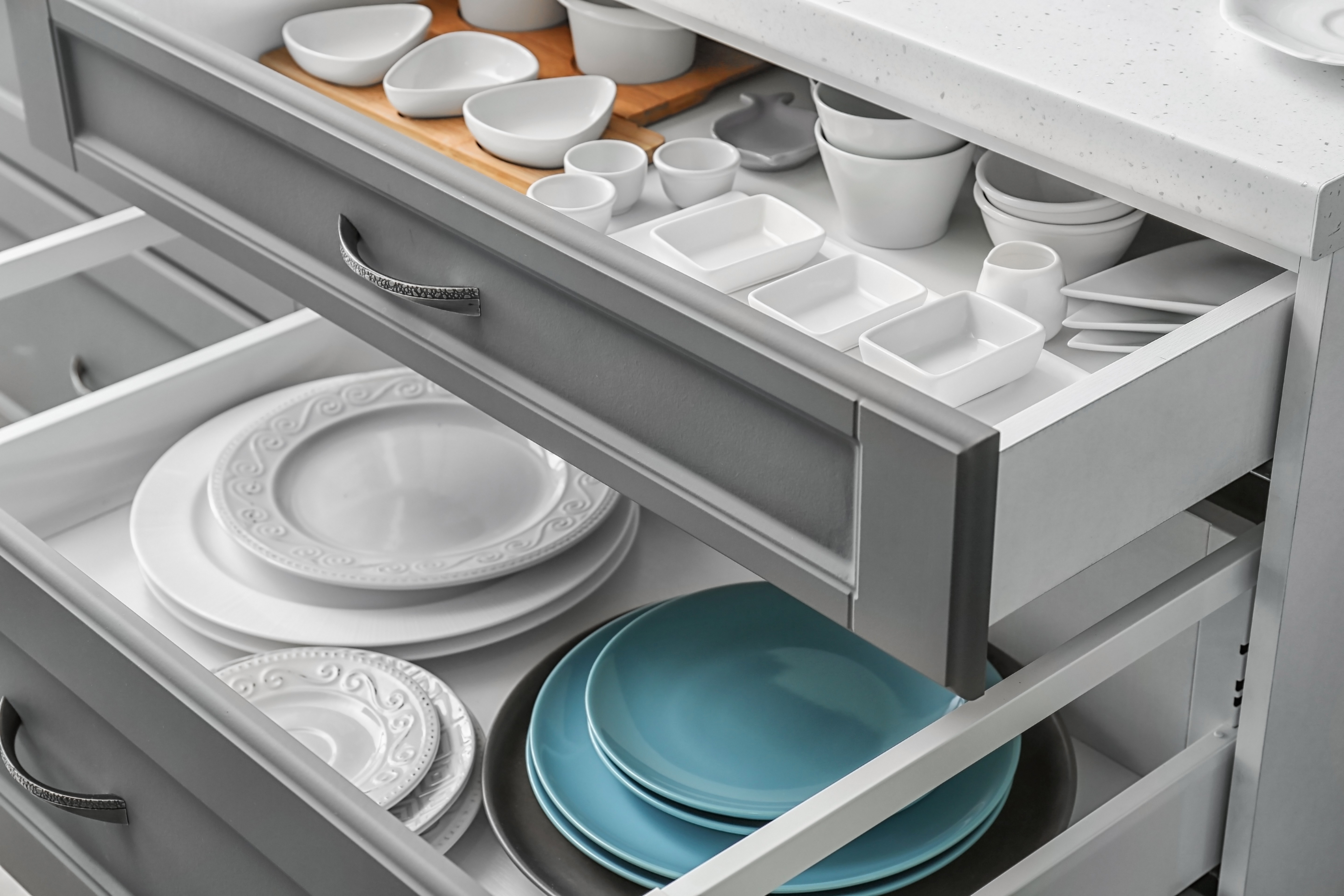 Decorative Pull & Handles
Lorum Ipsum Do
Self-closing hinges
This option is available with many cabinet lines. A special mechanism within the knuckle and pin system allows the doors to close softly automatically once they reach a certain point. This same soft-close option – using another type of mechanism – is available for drawers.
Maintaining your Cabinet Hardware:
Cabinet hardware is extremely sturdy and generally needs nothing more than occasional cleaning with soap and water to stay looking nice. Here are a few basic tips.
Drawer slides are pre-greased to ensure effective operation. You can wipe them off gently to remove dust but be sure not to clean off that grease or your drawers will not continue to work well.
Hinges are also maintenance-free. Just wipe them with a soft cloth to remove any dust or unexpected splashes of liquid.
Occasionally you may find that your cabinet knobs loosen with use. This is not unusual. Just tighten them back up by holding the knob at the front and tightening the screw at the back with an appropriate screwdriver.
Other Cabinet Characteristics & Features
Custom Cabinetry
Cabinets are much more than doors and drawers. Taking the time to choose special details for your cabinets can make a space unique and just right for you. Here are just a few ideas to consider when planning your cabinet designs. 
Contact us today!
Fill out the information below and one of our friendly staff members will get back to you!